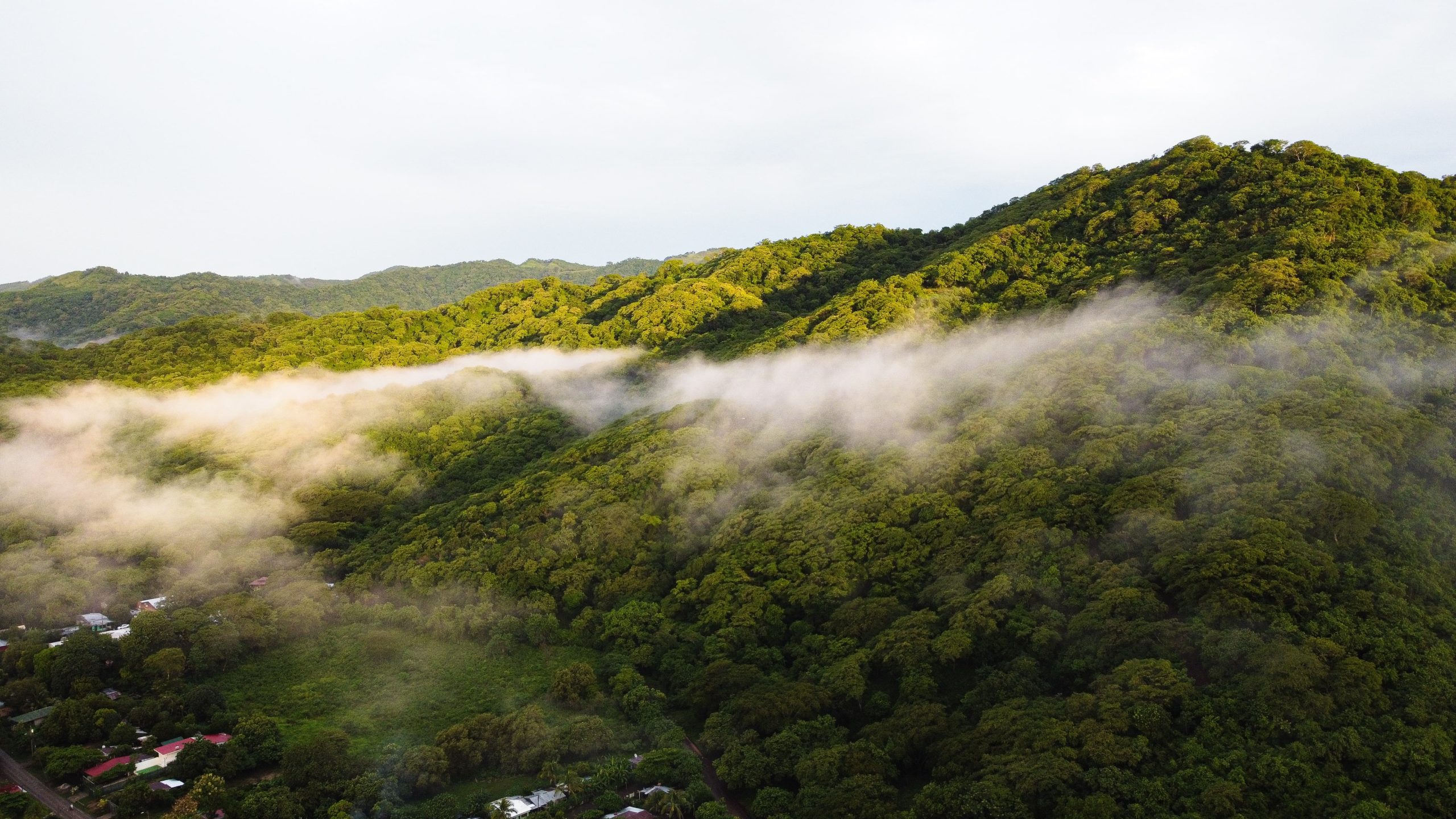 The Costa Rica from North to South
ITINERARY : San José – Arenal – Rincón de la Vieja – Monteverde – Manuel Antonio – Bahia Drake – Los Quetzales – San José
If you are interested in this itinerary :
Your Trip to Costa Rica for 15 days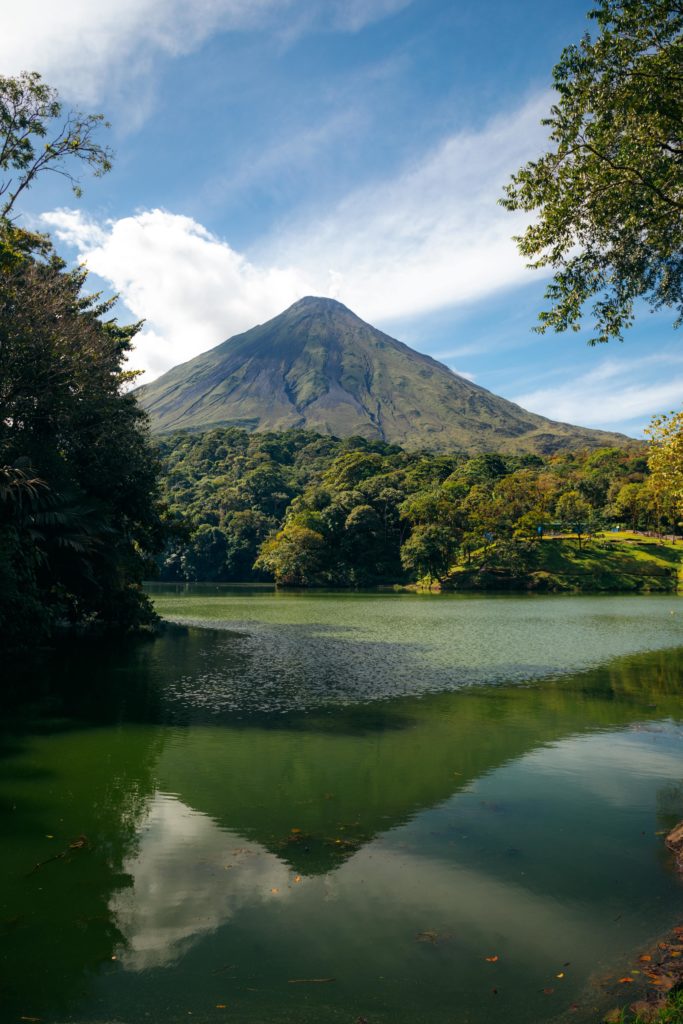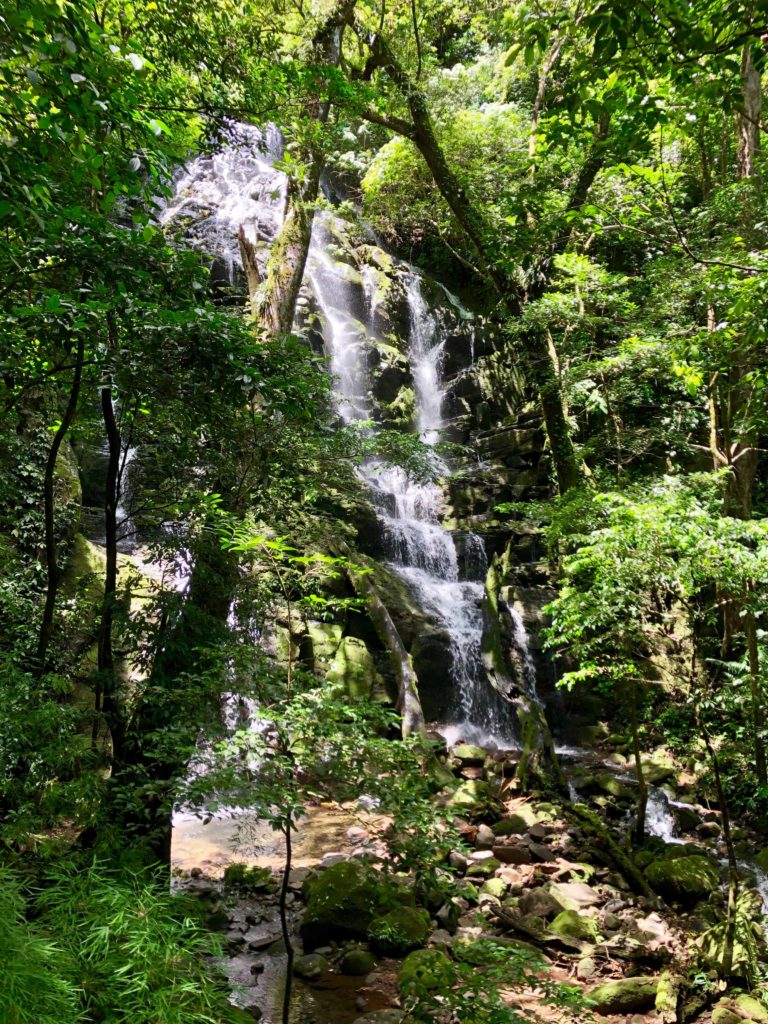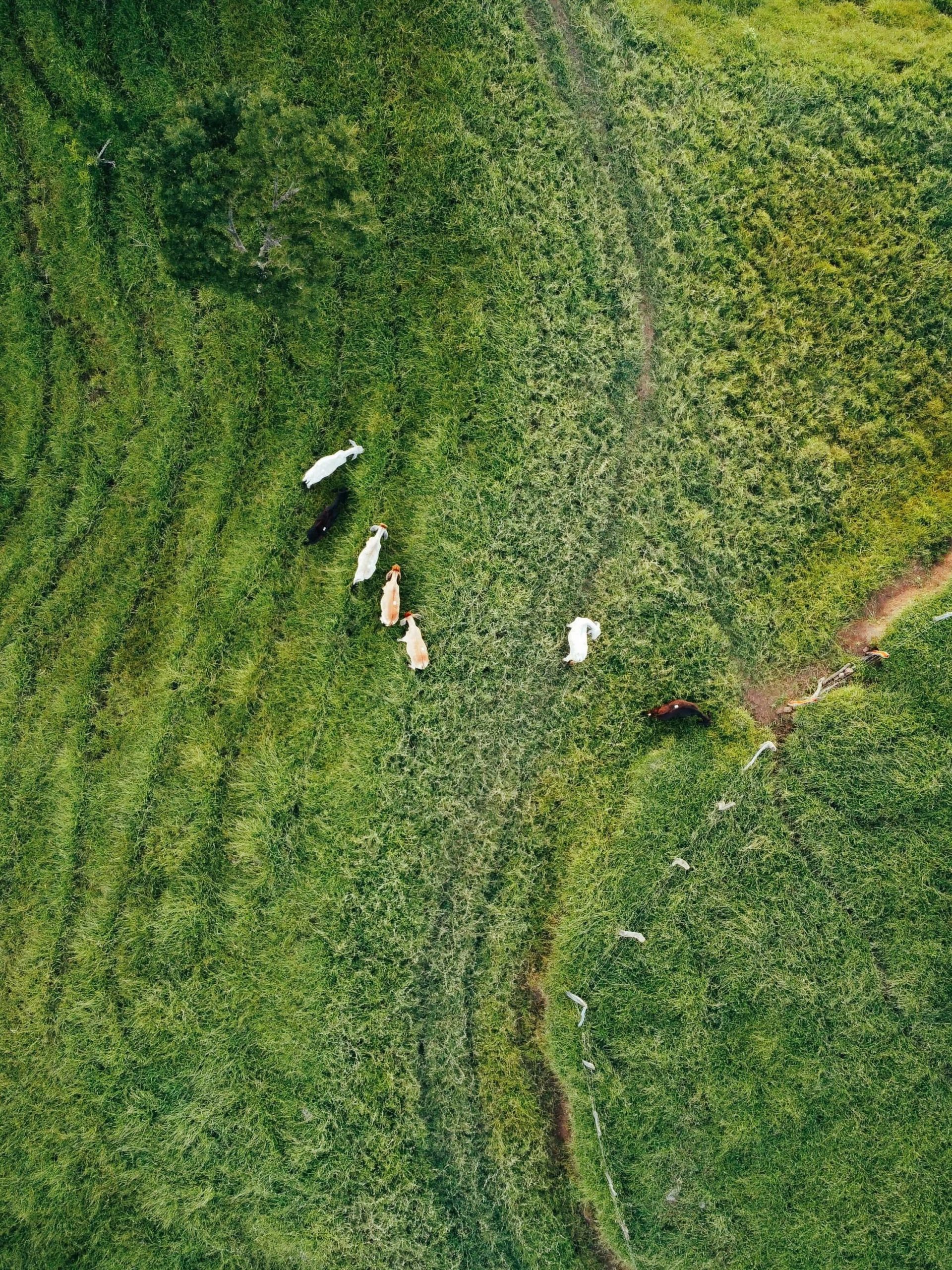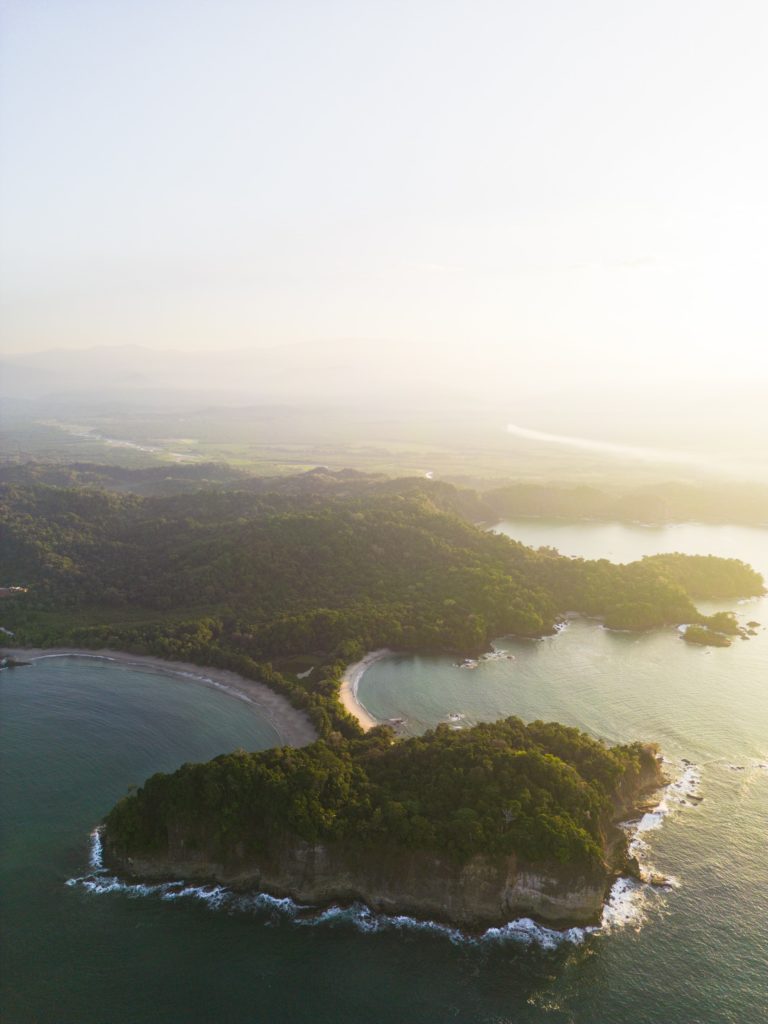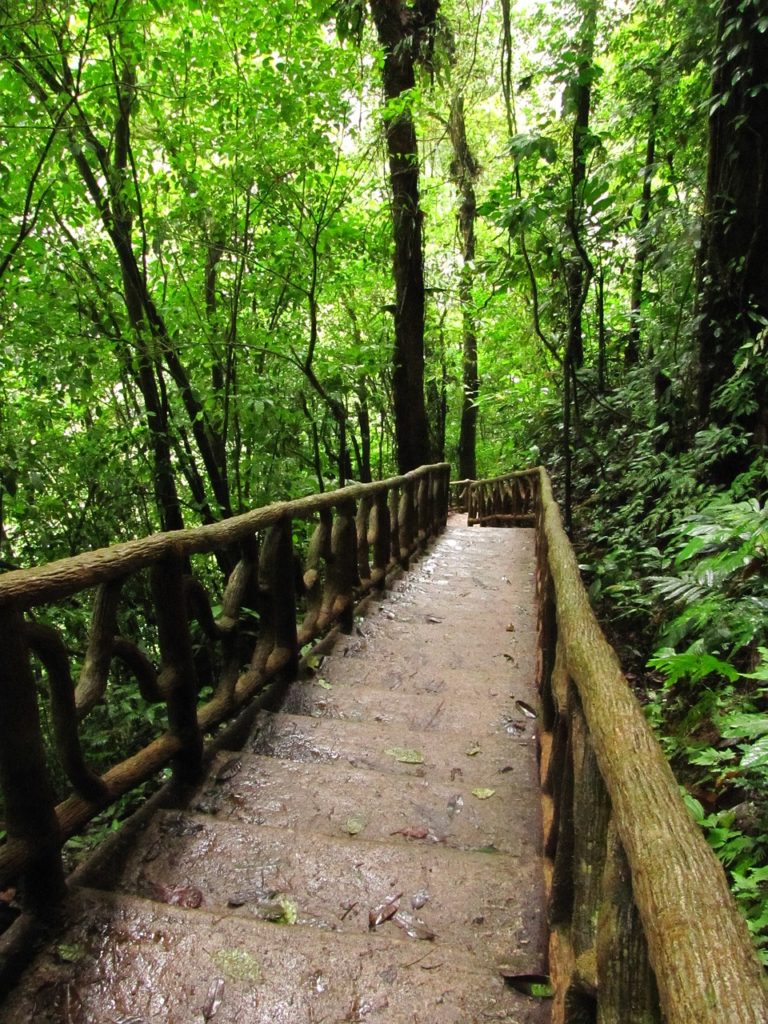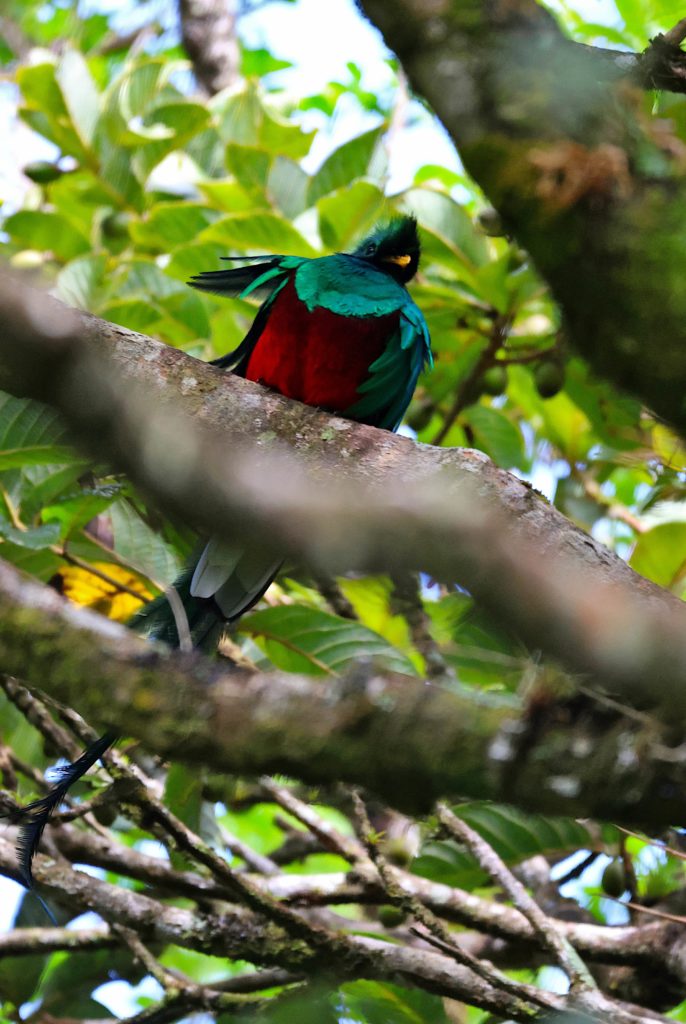 Day 1: Juan Santamaria Airport – San José
Arrival at San José Airport. Welcome and private transfer to the hotel in San José.
Day 2: San José – Arenal B
In the early morning, delivery of your rental car.
Continuation to La Fortuna de San Carlos and the impressive Arenal Volcano.
Day 3: Arenal B, D
Free walk on the trails of Arenal Volcano National Park. The wildlife is abundant: you can see three species of monkeys, sometimes peccaries, toucans, and many birds. Return to the hotel.
In the late afternoon, access to the hot springs of Ecotermales for a swim and relaxation. Buffet dinner is included on-site.
Day 4: Arenal – Rincon de la Vieja B, D
Departure for Liberia, the capital of Guanacaste, and Rincón de la Vieja National Park. After Liberia, a dusty road and savanna landscapes will lead you to the Rincón de la Vieja massif.
Check-in at a rural hotel room with charming bungalows surrounded by nature and natural springs.
Day 5: Rincon de la Vieja B, D
Free visit to Rincón de la Vieja National Park. Hike to the waterfalls in the heart of a spectacular forest with giant strangler fig trees. We also recommend visiting Las Pailas, a set of volcanic phenomena.
Day 6: Rincon de la Vieja – Monteverde B
After lunch, depart for Monteverde, the "cloud forest." This region is mainly composed of vast cloud forests and rainforests. This lush habitat, located between 800m and 1,800m above sea level, houses extraordinary vegetation and fauna, making it a paradise for birdwatchers.
Day 7: Santa Elena Cloud Forest Reserve & Hanging Bridges B
Guided tour in English or Spanish of the Santa Elena Cloud Forest Reserve.
Explore the numerous trails of this unique reserve that houses extraordinarily rich flora, over 400 bird species, and over 100 mammal species (monkeys, tapirs, jaguars, ocelots).
In the afternoon, stroll on the hanging bridges above the canopy. The adventurous can do an impressive canopy tour or continue the visit to Selvatura Park, including a butterfly garden, a live reptile exhibit, and an insect exhibit.
Day 8: Monteverde – Manuel Antonio B
Depart for the Central Pacific coast.
Option to stop at the Tárcoles River for observing large crocodiles or take a boat tour on the Tárcoles River with a local English-speaking guide from Crocodile Man Tour.
En route to Manuel Antonio, a region known for palm oil production.
Day 9: Manuel Antonio National Park B
Guided tour in French of Manuel Antonio National Park, protecting stunning white sand beaches surrounded by tropical rainforest. Numerous animal sightings are possible: white-faced capuchin monkeys, squirrel monkeys, coatis, sloths, iguanas… In the sky, pelicans and frigates complete the picture.
Free afternoon to enjoy the beautiful white sand beaches of the national park.
Day 10: Manuel Antonio – Sierpe – Bahia Drake B, D
Departure to Sierpe. Upon arrival in Sierpe, you will park your rental car. You will board a boat on the Sierpe River through its mangroves before reaching the sea. Arrival at Bahia Drake.
Stroll in the surroundings where sunsets over Bahia Drake are remarkable. Check-in for 3 nights at a lodge in the middle of nature.
Day 11: Corcovado Park Discovery B, L, D
Boat departure to Punta Llorona with a local guide, then continue at sea along the immense Corcovado Beach. Exploration of the loop trails around Sirena Biological Station.
Discover one of the most biodiverse places in the world: you can observe all four species of monkeys, sometimes groups of peccaries, anteaters, occasionally tapirs, and even jaguars.
Day 12: Isla Del Caño B, L, D
Boat departure to Caño Island, located 15 kilometers offshore, accompanied by a local guide.
Snorkeling activity: the shallows around the island are famous for their tropical fish; you may even have the chance to see a group of dolphins, a manta ray, or humpback whales that approach at certain times of the year.
Day 13: Bahia Drake – Sierpe – Cerro de la Muerte B, D
In the early morning, return by boat to Sierpe, where you will retrieve your rental car.
Departure for the heights of the Talamanca mountain range along the watershed between the Atlantic and Pacific, and the peaceful village of Santa María de Dota.
This authentic and picturesque region produces some of the country's best coffee; you'll notice coffee plantations along the road and even in the gardens of houses around! Enjoy a 2-hour coffee tour in a plantation owned by one of the families in this small town.
You will leave the Santa María de Dota valley to reach the Cerro de la Muerte heights. This high-altitude, cool, and humid zone is the paradise of the quetzal.
Day 14: Cerro de la Muerte – San José B
Morning walk with a local guide to try to spot the quetzal, considered the most beautiful bird in America. An unforgettable experience!
Return to San José. Option to visit the villages of Turrilaba and Orosi on the way, surrounded by coffee plantations on the mountain slopes, and explore the Irazú Volcano and its turquoise-colored crater.
Check-in at the hotel and return of your rental car in the late afternoon.
Day 15: San José – Juan Santamaria Airport B
If your flight is in the late afternoon:
We also invite you to visit our offices, located in the Amon Barrio, in the heart of San José in an old house: Casa 936. This would be an opportunity to meet and debrief your trip.
Private transfer to the airport. Departure flight.
Your accommodations for this journey
STANDARD
San José : Aranjuez or similar
La Fortuna : Arenal Oasis or similar
Rincon de la Vieja : Aroma de Campo or similar
Monteverde : Cala Lodge or similar
Manuel Antonio : Espadilla Gardens or similar
Bahia Drake : Las Caletas Lodge or similar
Los Quetzales : Paraiso Quetzal Lodge or similar