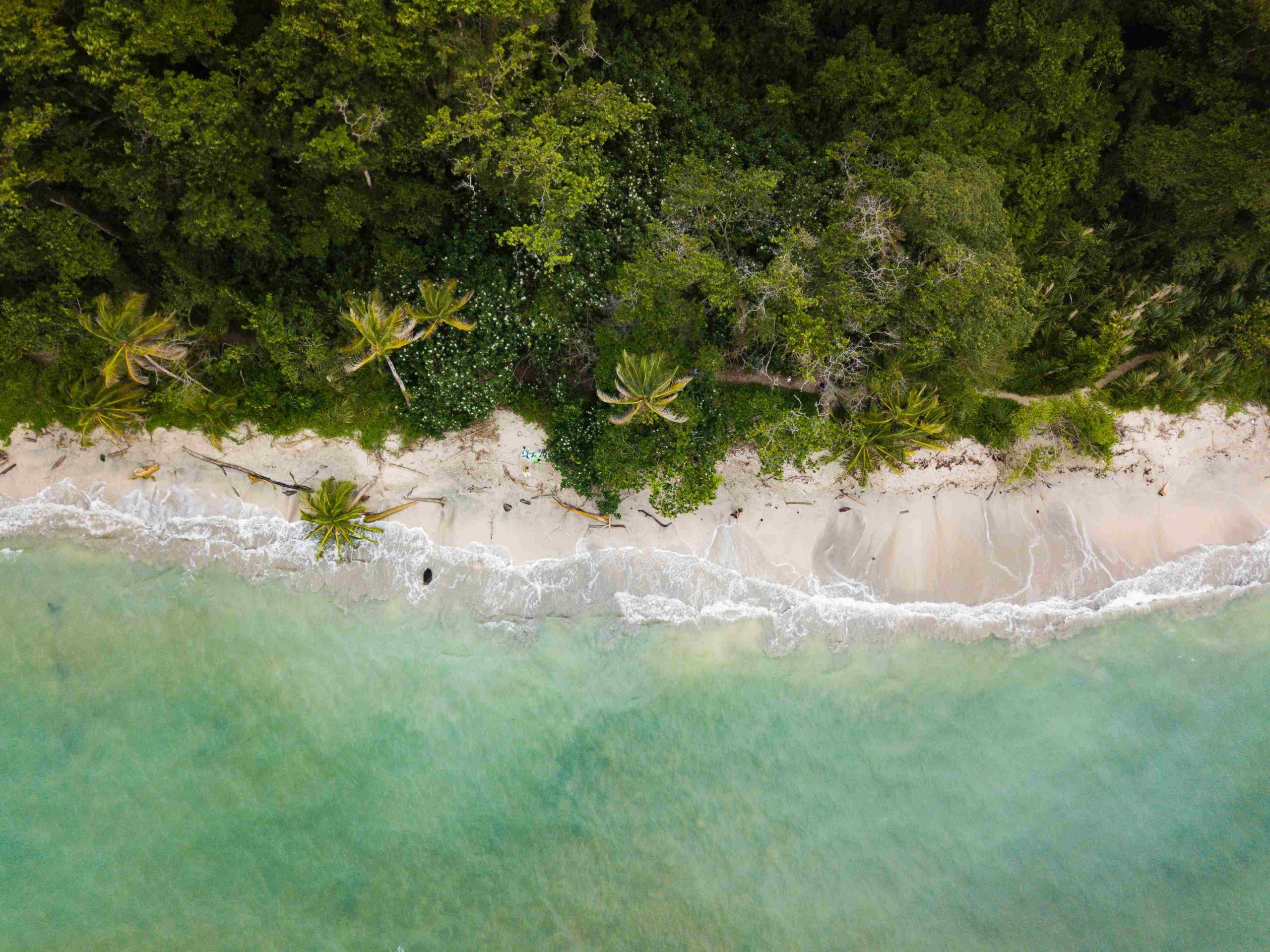 The 10 unmissable of Costa Rica
Discover the diversity of landscapes in Costa Rica
Each region of the country has its own advantages:
National Park of Tortuguero
Set between sea and forest, Tortuguero National Park is one of Costa Rica's must-sees. Through its canals you can observe a diversity of animals. One of these animals is the marine turtle, which during the wet season settles on the park's beaches to lay its eggs – an extraordinary sight not to be missed.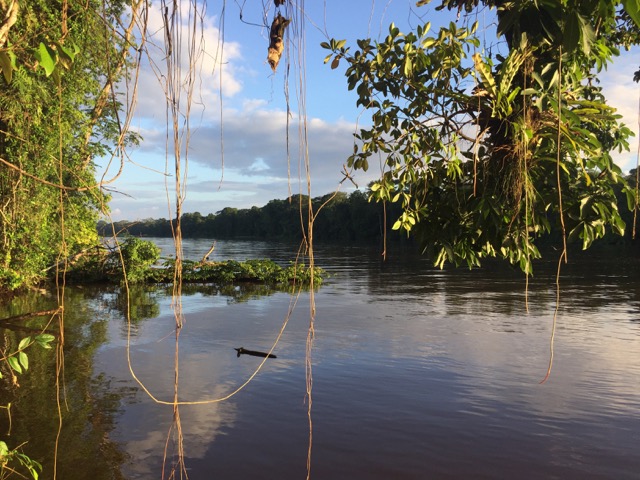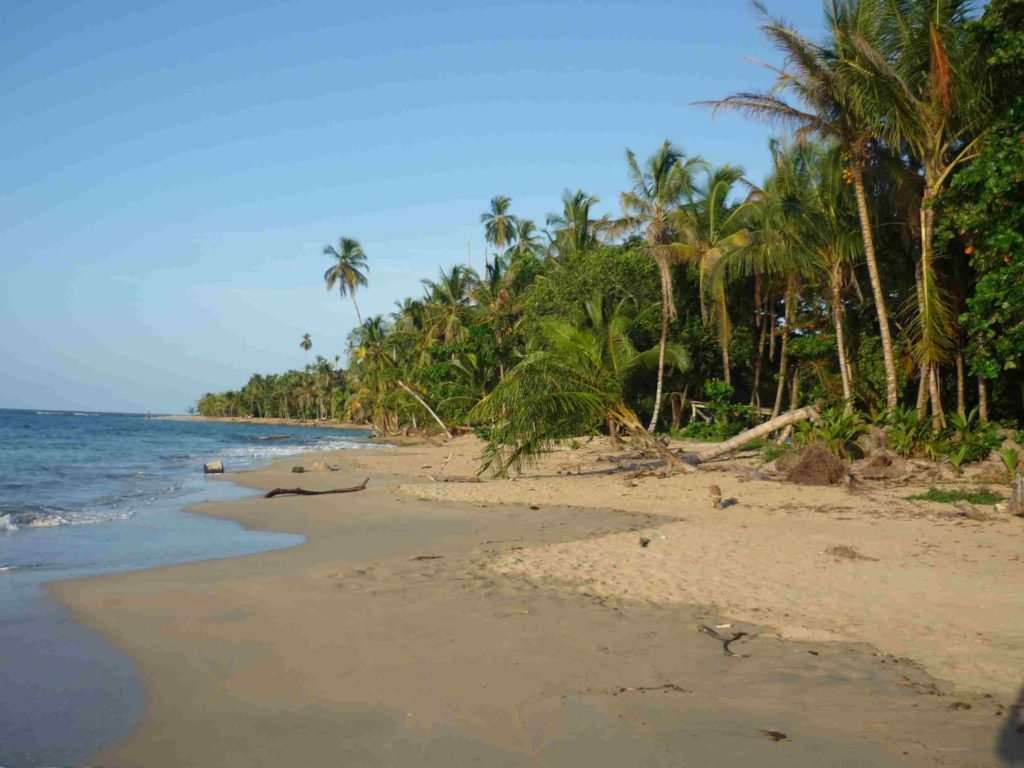 National Park of Cahuita
Discovering the tranquillity of the Caribbean coast, Cahuita National Park is flat out discovery, with white sandy beaches and peaceful waters. Don't forget your mask and snorkel, as the park also boasts a wide variety of marine life.  
Sarapiquí's valley
If you're in the mood for a thrill, we recommend a diversion to Sarapiqui, perfect for rafting enthusiasts. With its many plantations, the valley is sure to surprise you, with its many birds, reptiles and mammals. Keep your eyes peeled!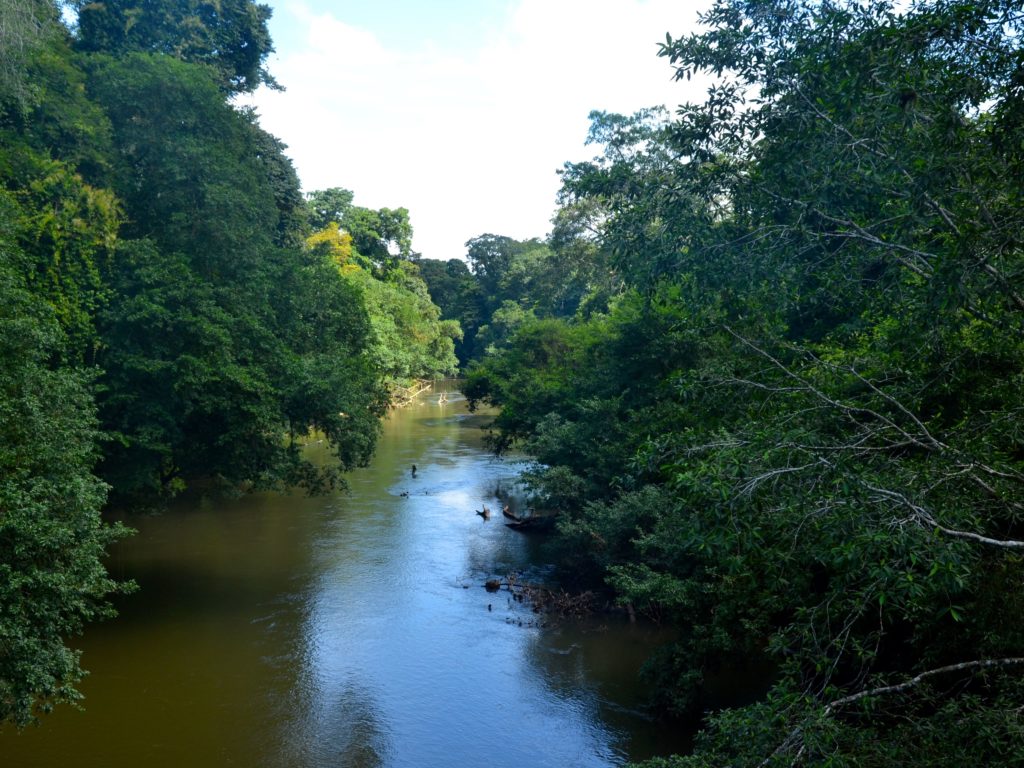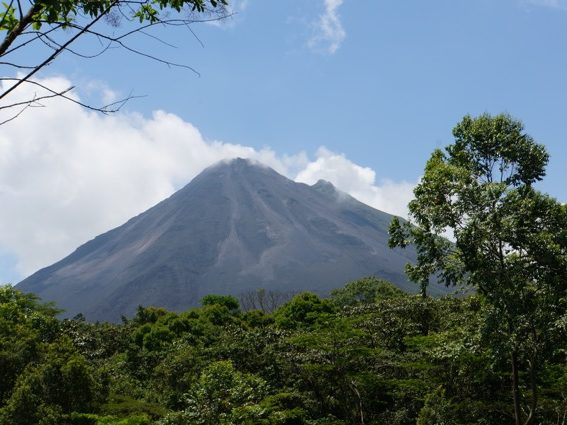 Arenal Volcano
The Arenal volcano, with its conical shape, offers breathtaking scenery. The volcano heats up the water around it, allowing you to relax in the natural hot springs. The setting is also home to many species of animal that thrive in the heights.
Biological Reserve of Monteverde
Through the Monteverde rainforest, deep in the mountains, you can discover the immensity of Costa Rican greenery. Whether you're plunging into this vegetation via suspension bridges or observing it from above on a zip line, there are plenty of activities on offer to make the most of it.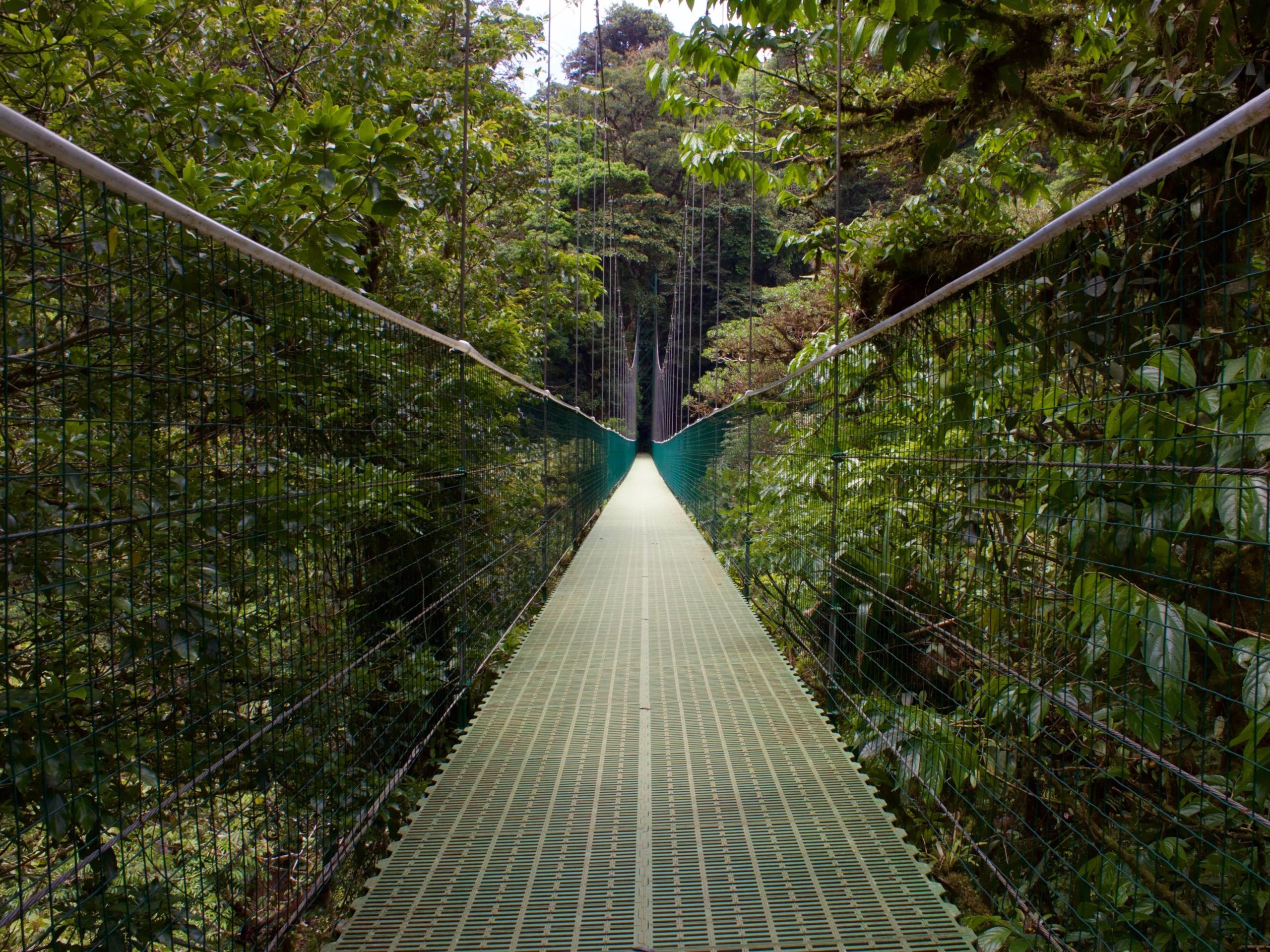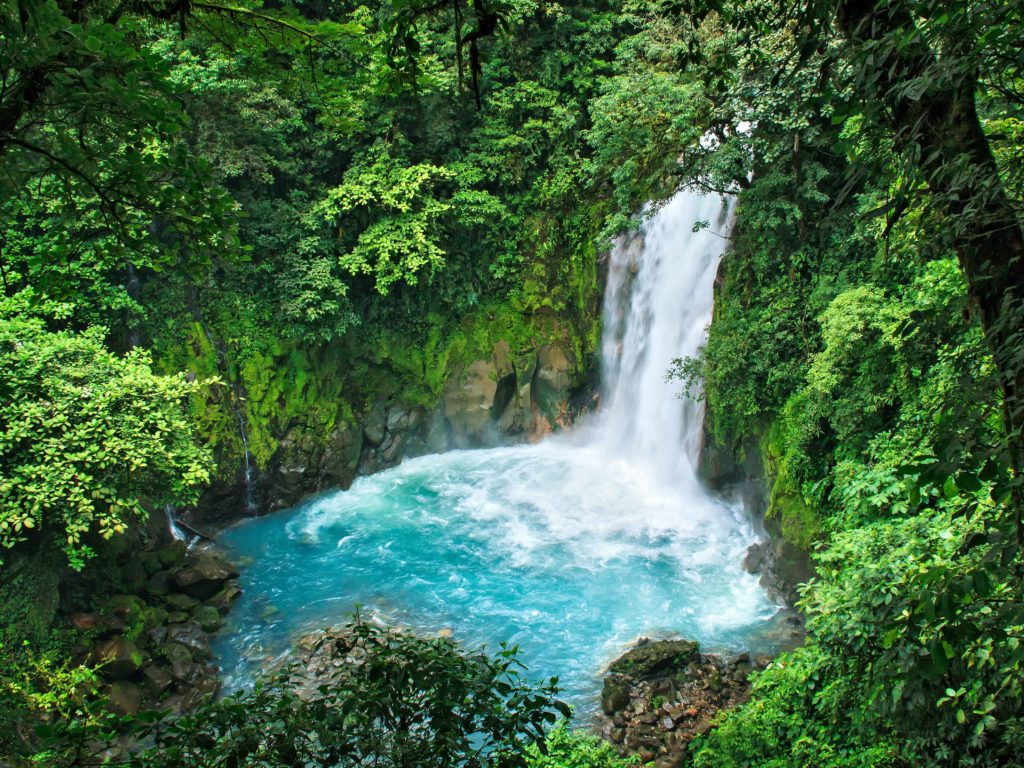 National Park of Tenorio
The originality of Tenorio National Park is its turquoise blue water. Watch this amazing phenomenon with your own eyes, and you'll be amazed when you see the start of this spectacle at the back of the park at El Teñidero.
National Park of Rincón de la Vieja
Rincón de la Vieja National Park is home to an impressive volcano that is still active. This park has a wealth of scenery, and there are even two different sectors to visit: Las Pailas and Santa María. Each of these sectors offers different trails, with varying levels of difficulty.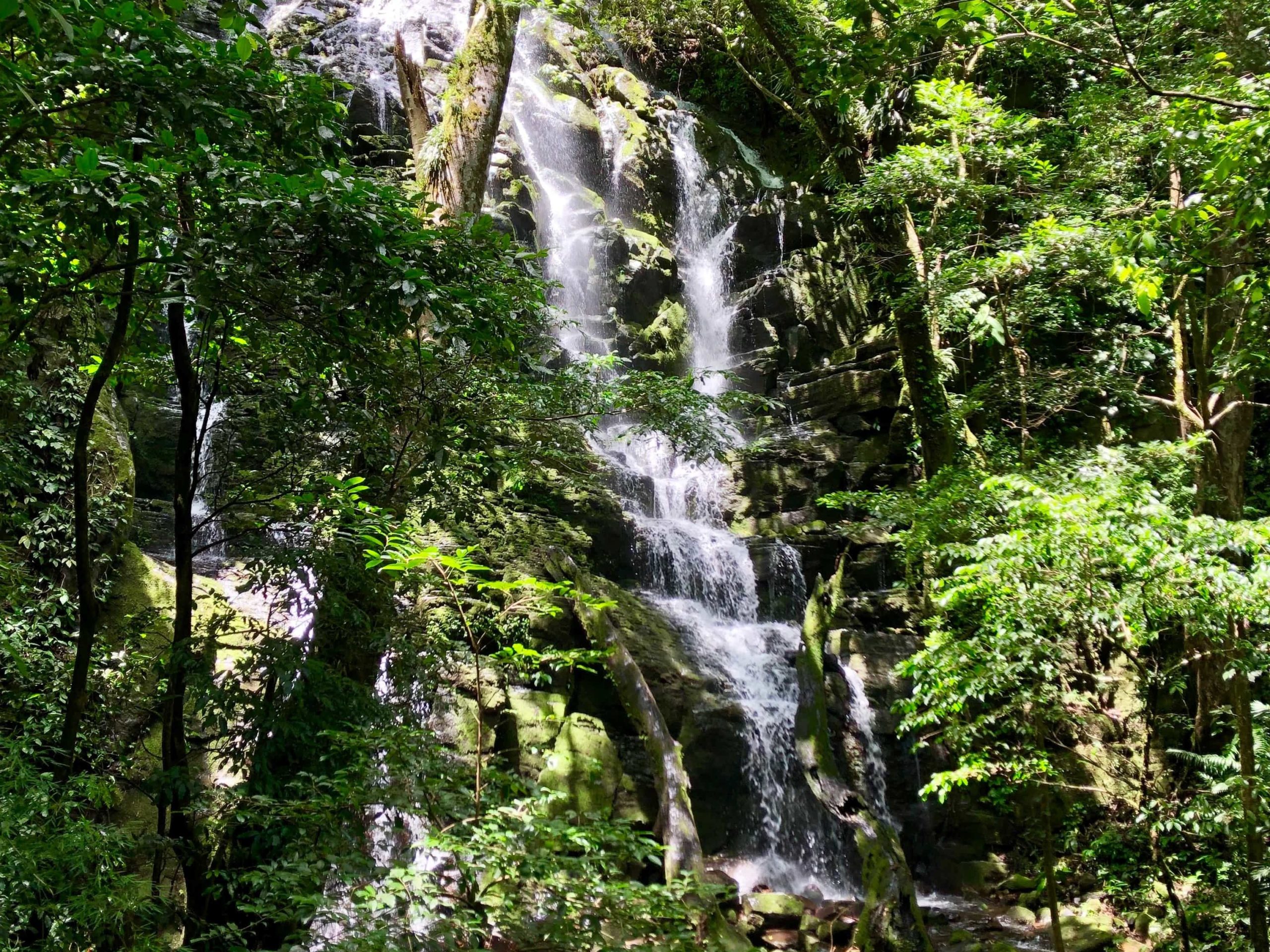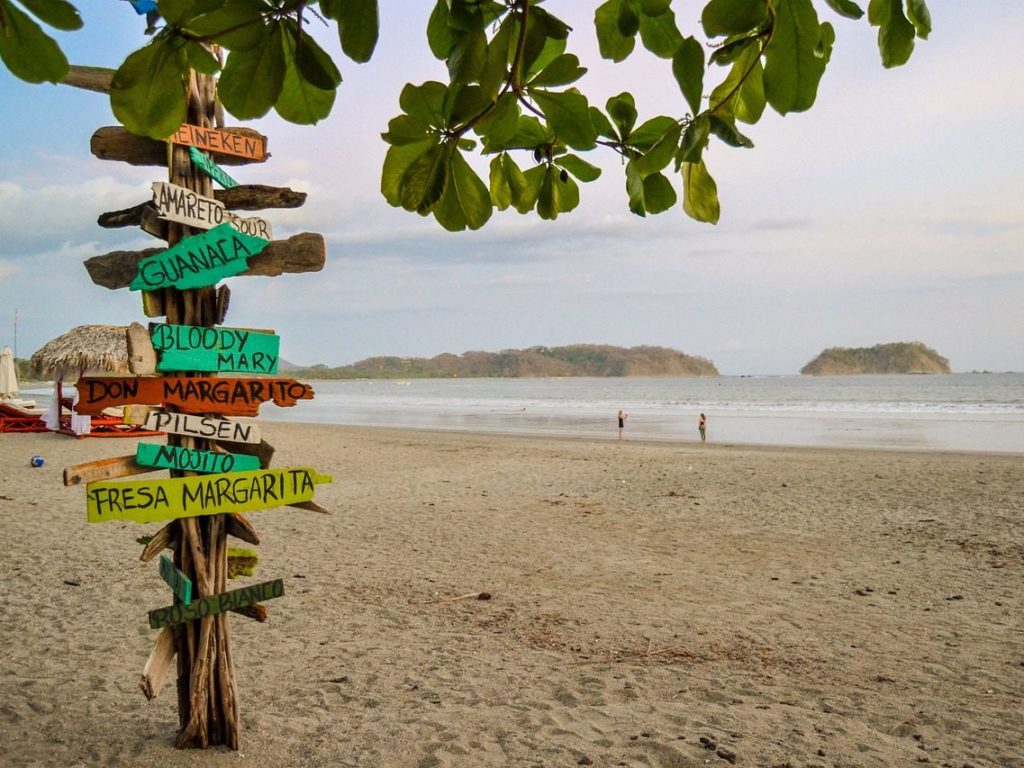 The beaches of the Guanacaste peninsula
And if it occurs to you to come to enjoy the sun, a little relaxation in Costa Rica. We recommend the beaches of the Guanacaste peninsula, where surfing and lounging are the two words that sum up what's on offer there. Playa Potrero, playa Samara and playa Santa Teresa offer a wide range of choices all along the coast.
National Park of Manuel Antonio
Manuel Antonio National Park is a highly protected area where you can enjoy plenty of vistas and beautiful white sandy beaches. The monkeys wander around here without fear of humans, but don't worry, you can come across many other animals if you listen and observe carefully.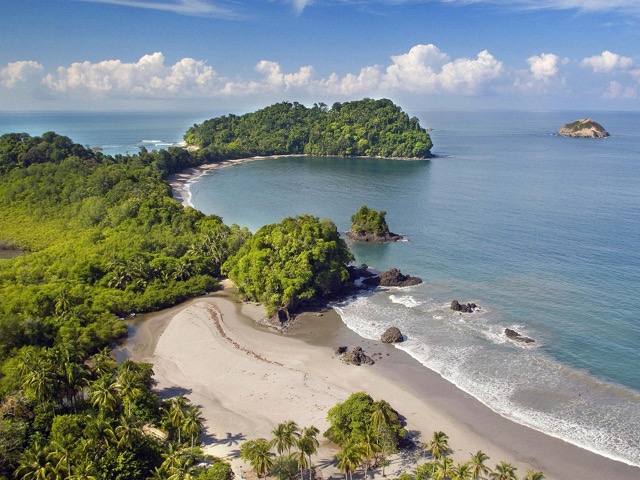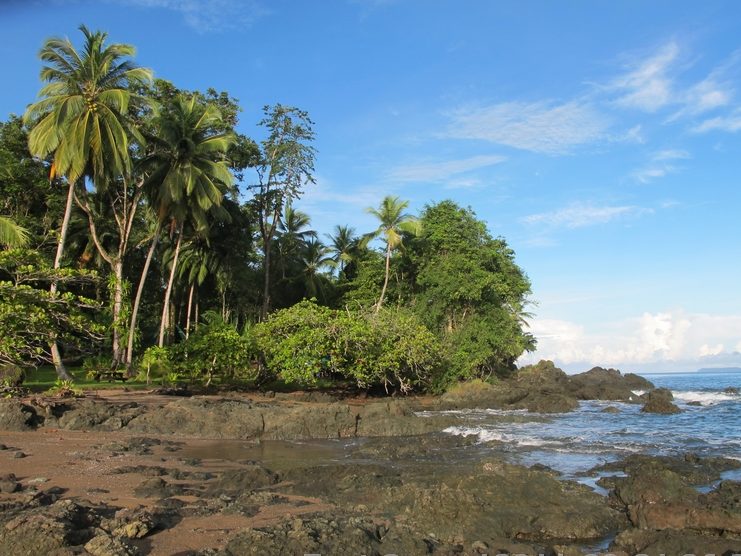 National Park of Corcovado
If you like remote sites with a rich and preserved natural environment, then Corcovado National Park is the place to go. In the south of the country, on the Pacific coast, you'll even see some incredible sunsets. Among its dense vegetation, you'll have the chance to spot many animals.